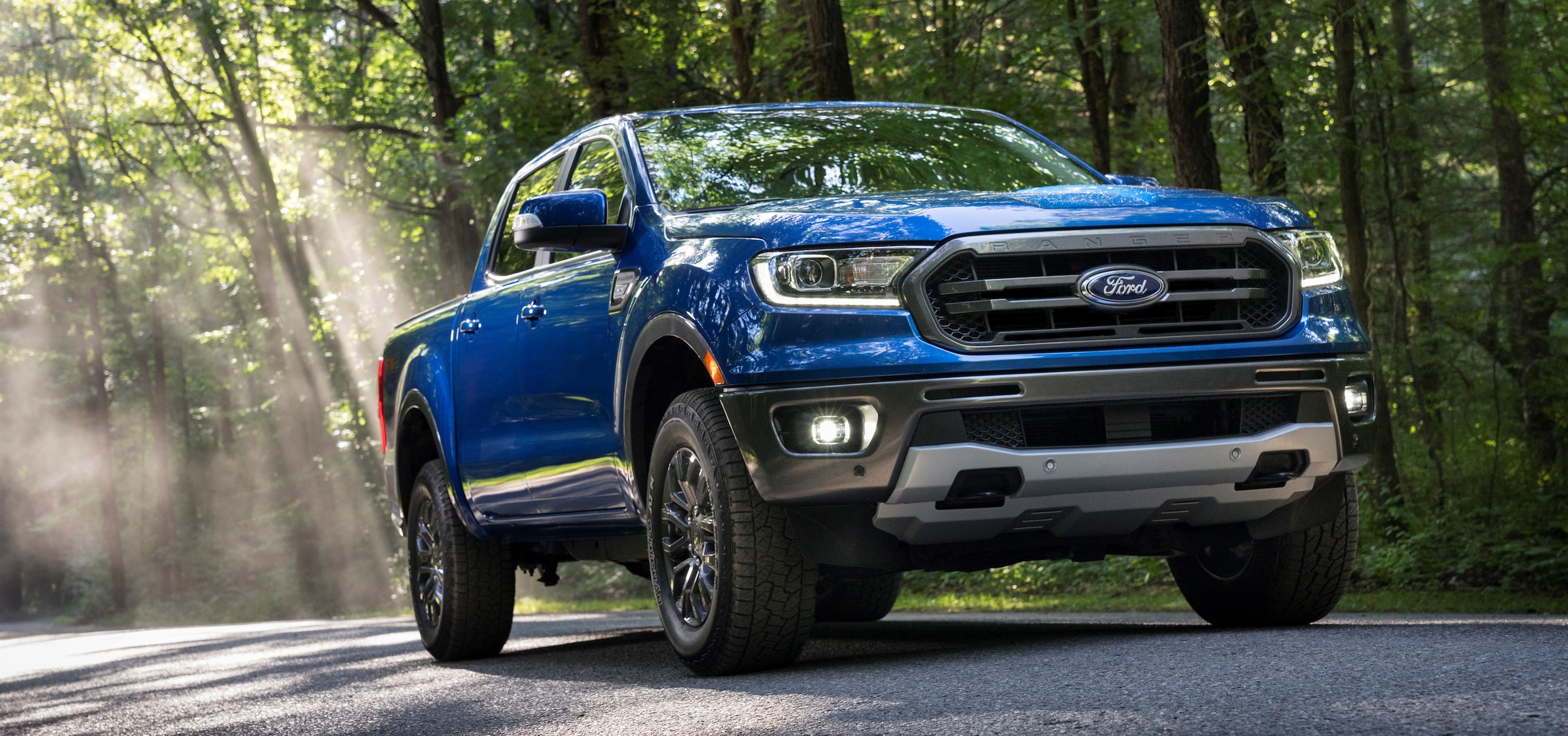 Town and Country Ford is the one-stop destination for Louisville and Bullitt County area Ford A Plan, Z Plan, and X Plan buyers.  Louisville is a Ford town and we appreciate the contributions that all Ford employees, retirees and their families make to our community.  Since we are just two miles from the Louisville Assembly Plant (LAP) and the UAW Union Hall, we offer free remote test-drives and delivery of new Ford vehicles purchased via the Ford A/Z plan.  
Our service department also offers free pick-up and return from either the Louisville Assembly plant or Union Hall parking lots.  So you can get your routine maintenance done while you're at work or at the Union Hall.
Since 1968 we've proudly served generations of Ford families and we offer a referral incentive when you refer your friends and family.  Please make sure that when you're referring a friend or family member please make sure that they tell us your name or you can always call us ahead of time.
Frequently Asked Questions About A, X & Z Plan Pricing
What Are the Ford A, X, and Z Plans?
A,X, & Z Plans are Ford's special pricing programs for Ford employees, family, friends, neighbors, suppliers and affiliates. 
What Are the Differences Between the Plans?
A Plan pricing is for Ford current employees and certain members of their families.  Z Plan pricing is for retirees, surviving spouses, and certain members of their families. These plans are practically the same, so pricing will not differ from plan to plan. Immediate family members of an employee or retiree can take advantage of these discounts.
Below is a list of who is eligible for the A and Z Plan Pricing:
All active full-time hourly Ford employees and regular salaried Ford employees, beginning with their date of hire.

All hourly Ford retirees receiving a normal, early (regular or special) or disability retirement benefit, as long as long as any medical benefits are being received.

Salaried Ford retirees who retired under the General Retirement Plan, including salaried employees who terminate between the ages of 50-55 and who are eligible to receive certain deferred retirement benefits, are eligible while they are receiving benefits.

Surviving Spouses of Ford employees who died while actively employed and Surviving Spouses of Ford retirees who retired under the General Retirement Plan, or who are receiving benefits under the Ford-UAW Retirement Plan.

Ford Employees on an approved leave of absence, for the duration of the leave or until expiration of any medical benefits.

Ford Employees on layoff for the first 12 months of the layoff.

All regular part-time hourly and salaried Ford employees who are eligible to receive medical benefits.

Members of the immediate family of the above. "Immediate family" means the following relatives of the employee or retiree:
Spouse

Parents

Spouse's parents

Sons and daughters (including in-laws and step-children)

Grandchildren

Brothers and sisters (including in-laws, half and step)

Same-sex domestic partners covered under the health care plan (same as defined in health care coverage information)

Immediate family members of eligible same-sex domestic partners (same as defined in health care coverage information)

Aunts

Uncles

Nieces

Nephews
Employees of approved subsidiary companies and approved affiliated companies as eligibility is defined at the time of approval.
NOTE: When both the employee/retiree and his/her spouse are deceased, the surviving family members are no longer eligible.


Plan Usage is limited to the lease or purchase of four new products per calendar year.
Who Can Get Ford X Plan Pricing?
The X Plan pricing is for friends, family, and neighbors of the Ford brand. This includes:
Extended family members of employees and retirees
Employees of companies which do business with Ford
Employees of companies which have another friendly affiliation with Ford
How Can I Take Advantage of My A, X, or Z Plan Ford Pricing?
In order to complete the Ford purchase process with any one of these plans, you will need a special PIN. If you don't have your special PIN number yet, click the button above to obtain it. Simply enter some basic information and we will get you set up right away.
Once you complete the registration process instructions on how to activate your PIN are sent to you.  Remember that the PIN issued expires shortly after so they must be used quickly once issued. So do not activate a PIN until you select the new Ford you want to purchase.
Got Questions? Feel free to call, text or email us. We're here to help.
Our team of Ford A/X/Z Plan specialists are here to help you  find the new Ford of your dreams and save money as well.  
---