3 Top Model Years for a Used Ford Escape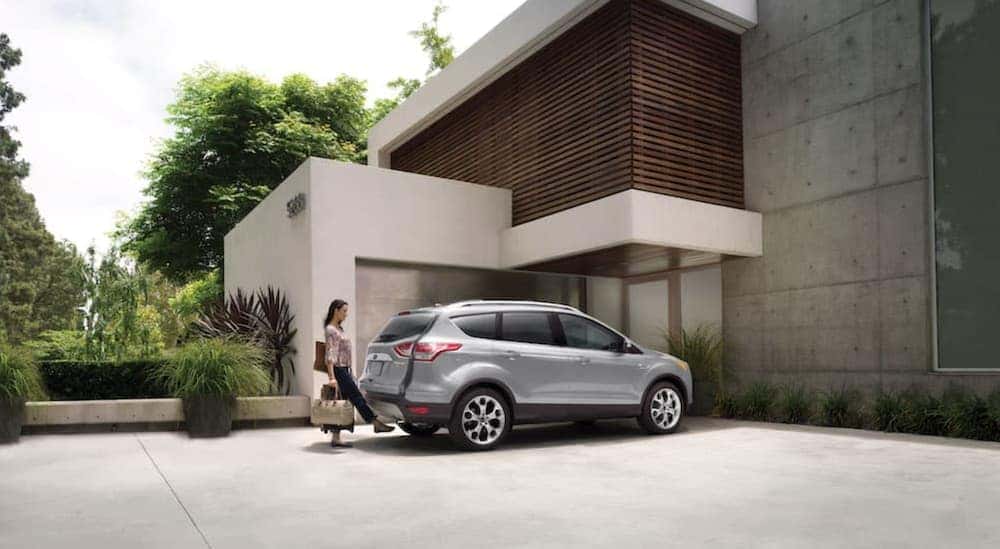 Buying a used car is a great financial decision. It also gives you a variety of model years, features, and options to choose from. With the popularity of SUVs skyrocketing over recent years, you definitely have endless options. How do you know what to choose? A used Ford Escape from a reputable pre-owned Ford dealer is a solid choice because of its affordability and versatility.
Even when you settle on a used Ford Escape, it might be difficult to decide which model year to choose. Your budget and the specific mileage will be the biggest determining factors, but if you have some flexibility, you should consider what each model year offers. Here are three of the top used Ford Escape model years when it comes to features and updates.
#1 – 2013 Ford Escape
For the used car driver that has a smaller budget or doesn't mind potentially higher mileage, the 2013 Ford Escape is a great option. This was a big update year for the Escape, so you will get to experience new and improved features compared to previous models. You won't have to sacrifice premium technology and convenience features in this Escape!
Ford completely revamped the Escape for the 2013 model year. This includes everything from design and technology to performance. Of course, you still benefit from the existing beloved features of the Ford Escape, like its versatile seating and cargo space, excellent fuel economy, and impressive capability. With four different trims of the 2013 Ford Escape, you will likely find a perfect fit for your budget and needs.
The most impressive new feature in the 2013 Escape is the hands-free power liftgate. Just wave your foot under the rear bumper, and the liftgate opens right up for you. This is a nice bonus to have such high technology in an affordable used SUV! Other key technologies in the 2013 Ford Escape include an 8-inch touchscreen, blind spot warning, automatic parallel parking, and the SYNC infotainment system.
You may not expect the 2013 Escape to have impressive performance, but it definitely will exceed your expectations. There are three engine options for the 2013 Ford Escape, which is a large number for a compact SUV. You can filter your search to find the exact engine type you're looking for in the 2013 Escape. The base engine is a 2.5L with 168 horsepower. Additional engines include a turbocharged 1.6L with 178 horsepower and the ultimate turbocharged 2.0L with 240 horsepower.
With the turbocharged 2.0L engine, the 2013 Escape is able to tow up to 3,500 pounds. You won't sacrifice great fuel efficiency either. The 2013 Ford Escape is rated for up to 23 mpg for city driving and 32 mpg on the highway. This level of performance and capability in a compact SUV gives you so much freedom to do what you want, when you want. You can also do it in style.
The interior of the 2013 Ford Escape has a premium design and features that will rival higher-end SUVs. The top models of the 2013 Escape have leather seating, heated driver seat, panoramic moonroof, and push button start. The 2013 Ford Escape SEL and Escape Titanium will have the most included features, so those are the models to look into if you want a fully loaded 2013 Ford Escape.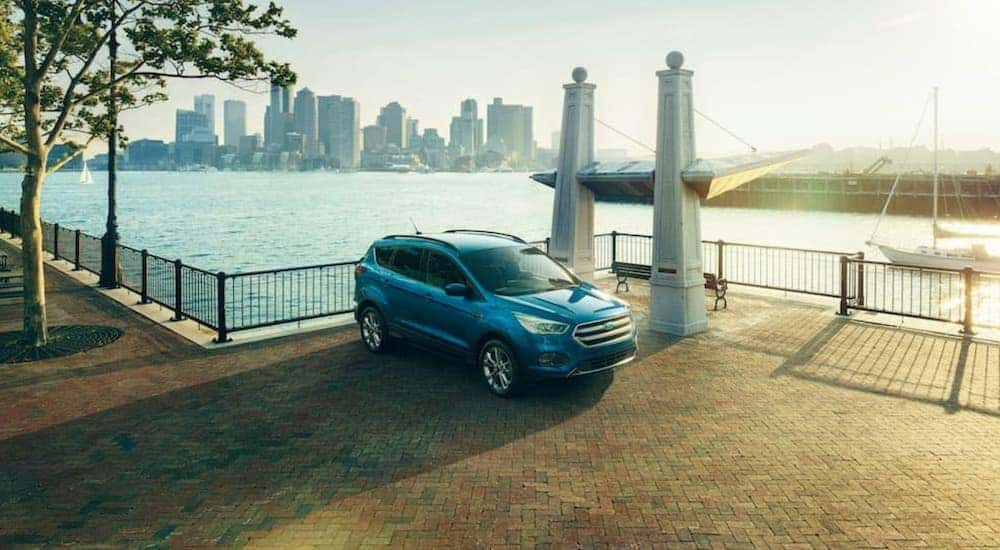 #2 – 2017 Ford Escape
The Ford Escape didn't see any major updates until 2017, which is the next model year on our list. For the driver who wants a slightly newer Ford Escape but who is still on a budget, the 2017 Escape is a great option to consider. The main updates to this Escape are more modern styling and improved technology.
The competition is fierce with compact SUVs, and drivers pay more attention to the look and feel of their cars than ever before. Ford answered this demand by updating the exterior design of its 2017 Escape. This includes updates to the front grille, LED lights, and tailgate. You will definitely notice the difference when you take one look at the 2017 Ford Escape.
When you step inside the 2017 Ford Escape, there are updated styling and features as well. An updated steering wheel and more convenient controls make driving the 2017 Escape more enjoyable. The 2017 Ford Escape also releases a newly updated SYNC 3 infotainment system. It's more capable and connected than previous versions of SYNC.
Around this time, safety and driver-assist features became increasingly popular, and they are available on the 2017 Ford Escape. Features like lane keep assist, collision warning, adaptive cruise control, automatic high beams, and enhanced park assist are all available on the 2017 Ford Escape Titanium model.
These design, convenience, and technology updates make the 2017 Ford Escape special. With the increase in cargo capacity, up to 68 cu.ft., you will enjoy everything the 2017 Escape has to offer. It's a top model year to look for at your pre-owned Ford dealer because it offers newer features with that same affordable used vehicle price tag.
#3 – 2018 Ford Escape
The final used Ford Escape to consider is similar to the 2017 Escape but also offers specific updates. The 2018 Ford Escape brings a variety of updates, most notably a new trim level that boasts premium features. Other trims from this model year also offer more standard and available features. Purchasing a 2018 example means you get one of the most advanced used Ford Escapes out there.
The new SEL trim of the 2018 Ford Escape gets you leather seats, a power tailgate, and Apple CarPlay and Android Auto on the 8-inch infotainment touchscreen. This trim fits between the mid-level SE and the top Titanium. When you're searching for a used 2018 Ford Escape, you have more opportunities to find a model that specifically matches what you want and what you can pay for.
It's not just the Ford Escape SEL that's all-new for the 2018 model year. The Ford Escape SE received heated seats this year, in addition to its already stellar group of features like dual-zone climate control and turbocharged engine. The top-of-the-line 2018 Escape is the Titanium trim, and you won't go without in this version. New in 2018, the 2.0L turbocharged engine comes standard with the Escape Titanium model.
Overall, the 2018 Ford Escape continues its trend of three different engines, excellent towing capability, and great fuel economy. Combining that with the new and updated trim levels, you can find a 2018 Ford Escape that will feel customized for your needs. This is the perfect model year to begin your search if you are looking for one of the higher trim levels of the Ford Escape.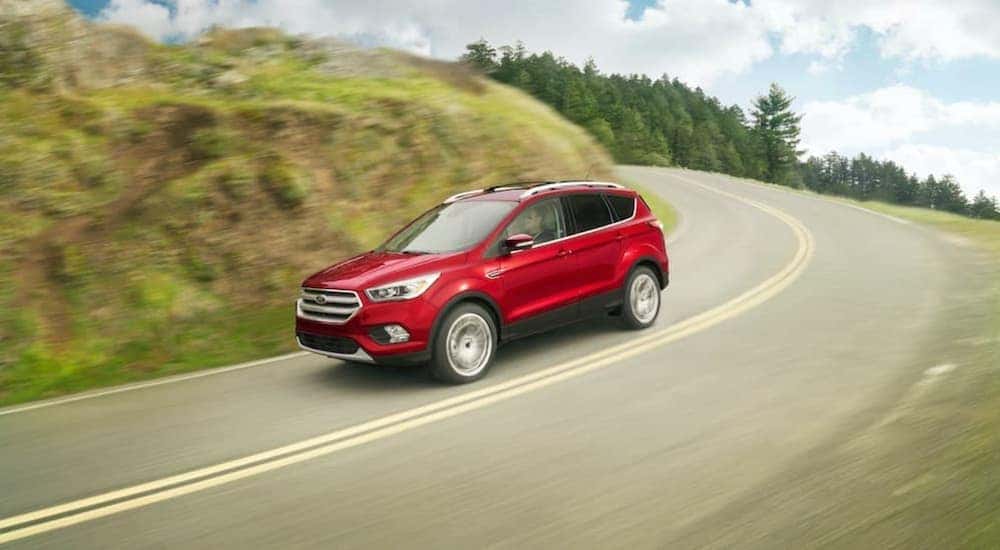 Find Your Used Ford Escape at a Pre-Owned Ford Dealer
No matter which model year of the Ford Escape you decide on, we're convinced you will be more than pleased. This vehicle is consistently a top contender in the compact SUV category, where the competition is fierce. Ford is known for producing capable vehicles, and the Escape shows that with its impeccable maximum towing capacity compared to others in its segment. Other technology and convenience features will make you feel like you're driving a high-end SUV, but for a much more manageable cost. You can start your search for a used Ford Escape on our website, or come by and visit us for a test drive.