Get the Best Used Fords From a Bullitt County Dealer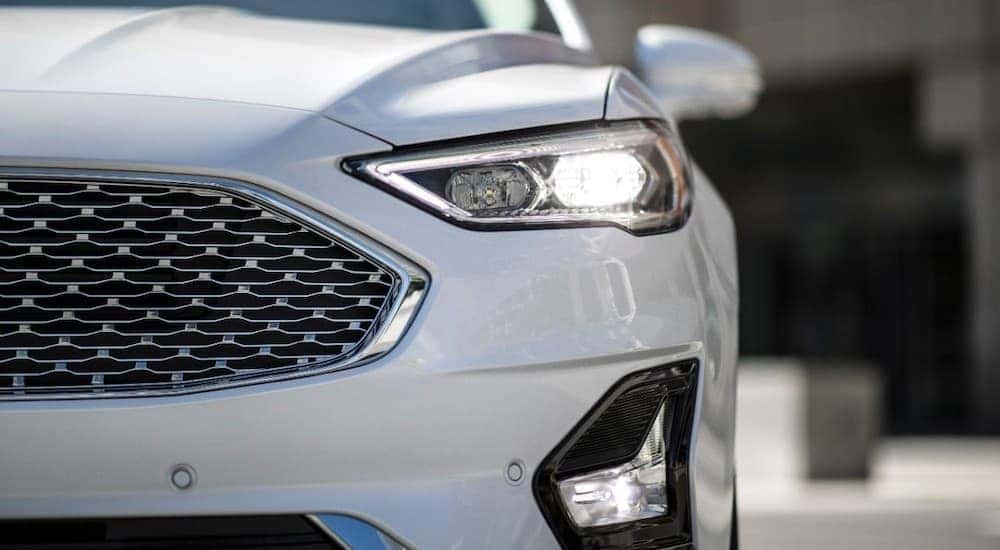 Shopping for used cars can sometimes seem like a hassle. Why? Because you have to go through the painstaking process of first finding the right kind of vehicle you want. Then you have to narrow down what you're willing to pay, and then you have to whittle down what features you can afford and which ones you don't need. By the time all of that is said and done, it might feel like you've expended a lot of time and energy into the car shopping process, and you still may not have what you want. But why put yourself through that kind of heartache when you could visit the best Bullitt County Ford dealer in the region and have all your problems solved? Yes, Town and Country Ford makes buying used seem like a breeze.
We're a dedicated Ford dealership that happily provides service to those within the Bullitt County region. We take our service seriously and opt to give customers a top-quality selection of used vehicles, including some of the best performing Fords you can find on the market. We have a wide range of services to make the ordeal of finding and buying a used vehicle seem easy and a wide range of options and specials to accommodate those working on even the strictest of budgets.
Why Customers Love Town and Country Ford
For as long as Town and Country Ford has been serving the residents of Kentucky, we have been meeting the demands of customers. This means prompt, courteous service and working vehicles right off the lot. We also have great deals, amazing prices, and provide everything customers need to find and buy the vehicle they want. This has become reflected in customer testimonials, where we have received lots of positive feedback for our great business practices.
Our 5-star service has been shared across all facets of social media, reflecting a dealership culture that shows we put the quality of our service first and foremost above all else. We ensure that our staff is welcoming and helpful, that our sales experts are knowledgeable and intuitive, and that our finance department can help you get the lease or loan that you deserve. These are all basic tenets that we exercise every day at the Town and Country Ford dealership.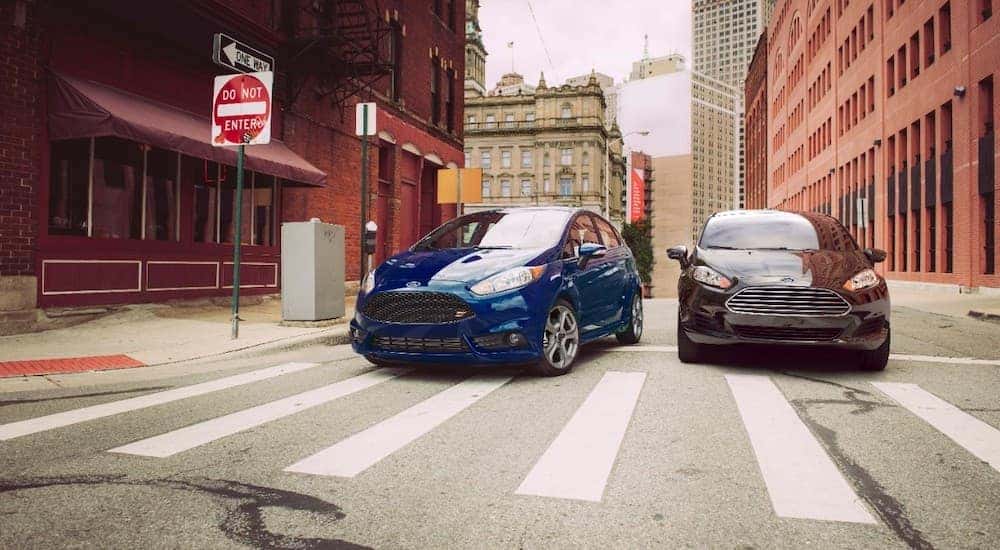 An Amazing Inventory of Used Vehicles
When you need to find the right kind of used vehicle, it's important to visit a dealership with a great inventory of used vehicles. At Town and Country Ford, we don't just have a great selection of used vehicles; we have an amazing inventory. We specially curate and select the right kind of cars, trucks, and SUVs to provide shoppers with the kind of inventory to suit their tastes. We have everything from subcompacts and pickups to utility and family sedans. With our low prices and model year variety, it means you get a selection of top-quality vehicles at the lowest prices available.
Our used inventory includes a grand selection of both newer and older model Fords. Why buy an older model year? Because of nostalgia, price, or specific powertrain performance. Why buy a used newer model year? For the latest in infotainment, safety, and fuel economy. There is a multitude of reasons to buy newer or older used model years, and that's why we have a diverse selection of vehicles. If you're shopping for a specific trim, color, or drivetrain configuration, we have it in stock.
For starter drivers or those working on a tight budget, we have great budget compact vehicles such as the Ford Fiesta and the Ford Focus. Shoppers looking for something with great fuel economy will find we have hybrids available and fuel-saving vehicles like the Ford Fusion. For families or those looking for something sporty and utilitarian, we have everything from subcompact SUVs to full-size SUVs. We also have pre-auction vehicles available, as well as a featured selection of top-quality offerings with low mileage. There is something for every type of shopper at Town and Country Ford.
Financing and Special Deals
Not everyone can afford to buy a vehicle upfront with cash. However, don't let the conditions of your finances prevent you from owning your very own Ford. With our experts, we can help you apply for the credit you need to get the auto loan necessary to purchase the vehicle you want. Use our credit estimator to determine what sort of loan you can secure or our payment calculator to find out what you can afford each month.
You can even secure additional discounts on your purchase of a Ford from Town and Country Ford by selling your old vehicle to us. You can also take advantage of the FordPass and the FordPass Rewards. You can use the FordPass to earn points that can be used toward maintenance and service for vehicles purchased or leased from us. With our special deals and financing, you can find a number of different vehicles perfectly suited for you and your financial situation.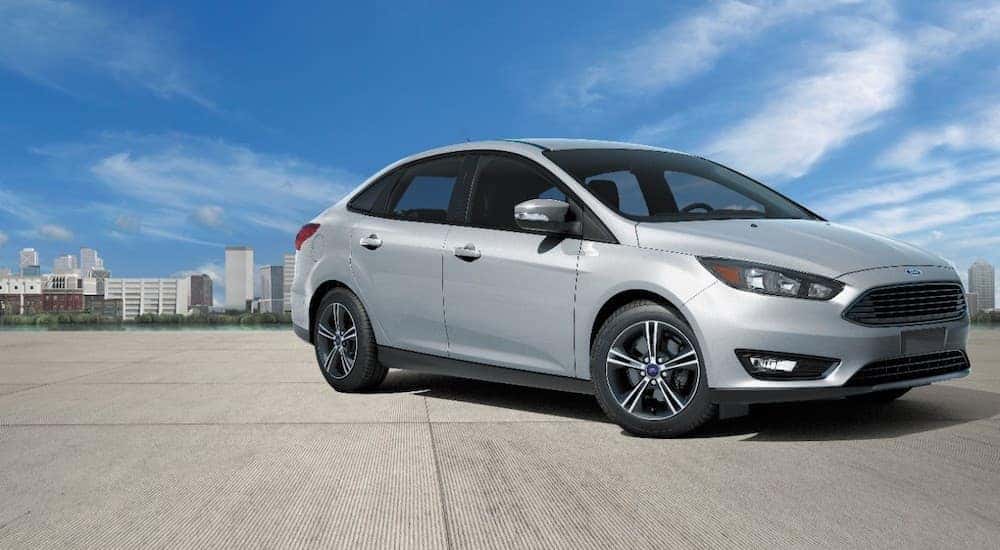 Get Your Ford Serviced at Town and Country Ford
Our service deals and discounts on parts mean you can order the parts you need to repair your Ford to keep it running. If you need to maintain your vehicle but don't have time to work on it yourself, schedule to have your Ford serviced at our center, whether it be new or used. Make use of the FordPass Rewards credit to get a discount on service and maintenance, or visit our collision center for body repair.
With our service coupons, you can get great deals on tire replacements and rotation, as well as rebates on tire installation sensors. We also offer service deals and discounts for oil changes, battery recharges, brake pads, and more. Whatever service your Ford needs, whether it be a car, truck, or SUV, we can perform a checkup and the necessary maintenance to have you back on the road in no time flat.
We also utilize PrecisionCare by Clorox to keep vehicles perfectly sanitized and clean at our dealership. This includes killing up to 99.9% of germs within 5 seconds, thanks to Clorox Total 360. Our sanitation process also ensures that all bacteria and odors are eliminated quickly and efficiently. We can sanitize your vehicle in 30 minutes or less. Just call or schedule to have your vehicle's interior cleaned at our dealership.
The Best Used Fords Are Available Right Now
The best used Fords from a Bullitt Ford dealer come from Town and Country Ford. Our dealership has earned some of the best ratings in the region for our tireless service, friendly staff, and our amazing line-up of great Ford cars, trucks, and SUVs. When you're working with bad or no credit at all, use our search features to find something you can afford, or chat with our staff about how we can help you get approved for an auto loan or lease.
If you need a great used vehicle from a Bullitt Ford dealer, visit Town and Country Ford today. Let us help you get situated with the model year, trim, color, and feature-rich Ford you've always wanted to drive. Maybe the opportunity to finally don a sports coupe has opened up? Or maybe you need a pickup for towing and trailering? An SUV for that new job across town? Whatever your needs are, we're here to help you buy the used Ford you want. Call us, chat with an online representative, or visit us to test drive a Ford today.