The 2021 Ford Raptor is Built for Performance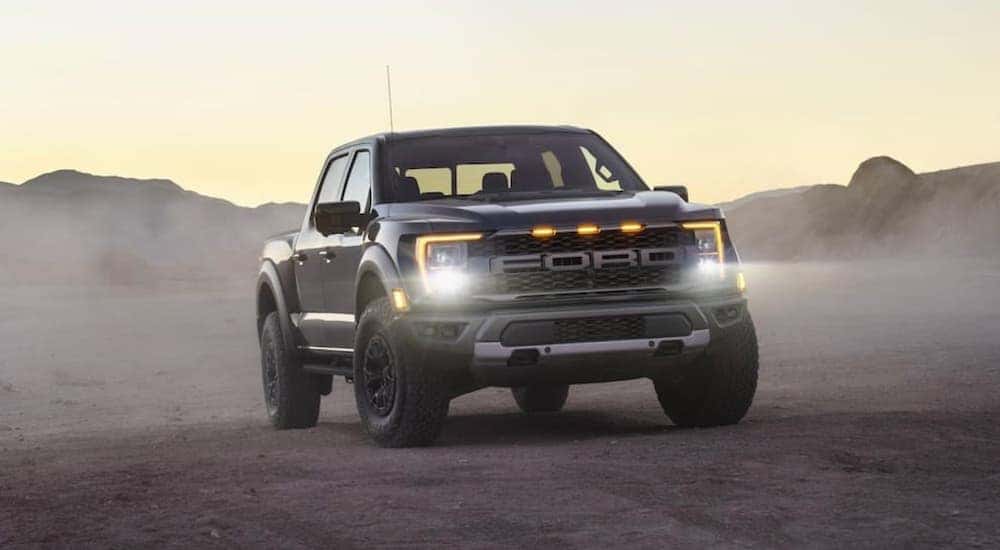 The automotive industry is a competitive one, and manufacturers must be on the top of their game to work their way to the top. Once there, it is just as difficult to maintain that top position for any amount of time. However, the Ford Raptor has been the top performance truck for over a decade now. After three generations of continual refinement, it remains one of the top Ford performance vehicles on the market.
The 2021 Ford F-150 Raptor is a fine example of a performance truck that people just can't stop talking about. We get it; the Raptor is a truck with impressive performance that appeals to a wide range of drivers. In terms of Ford performance vehicles, the Raptor is the stand-out model. Entering its third generation, the Raptor is just as powerful, stylish, and aggressive as it has always been, but it is also even more capable than ever before. The Raptor is loaded with performance features and off-road components that will impress even the most ardent off-road enthusiasts.
Primed for Performance
While we will have to wait for the 2022 model year for the rumored V8 Raptor R, the 3.5-liter EcoBoost V6 in the 2021 Raptor provides plenty of power and capacities. Now, keep in mind that the Raptor was not built for work applications or Sunday drives through the park; the Raptor was designed specifically for off-road applications. As such, the V6 is the perfect engine choice for rough trail conditions and literally flying over sand dunes.
Ford did Raptor enthusiasts a favor by tweaking the existing 3.5-liter V6 to improve performance. The High-Output V6 boasts 450 horsepower and an impressive 510 lb-ft of torque. They also added high-power fans built right into the cooling system to ensure that the Raptor won't overheat in off-road or desert driving conditions. In addition, the V6 is paired with a SelectShift electronic 10-speed automatic transmission with paddle shifters and Progressive Range Select, which allows the driver to take control of gearshifts with a simple turn of the rotary dial on the console.
Raptor owners are sure to enjoy the Selectable Drive Modes; you can choose from Normal, ECO, Sport, Tow/Haul, Deep Snow/Sand, Mud/Rut, and Rock Crawl. Drive modes adjust the Raptor configuration for each mode selected. For example, the Rock Crawl mode engages the electronic locking differentials and optimizes the transmission and throttle response for additional control. Should you desire better handling and response, the Sport mode provides heavier steering and increased throttle response when pushing down on the accelerator. In addition, the Sport mode holds onto lower gears for a longer time, allowing you to accelerate at a faster rate. Finally, for efficient driving with better fuel economy and an extended driving range, simply select the ECO mode.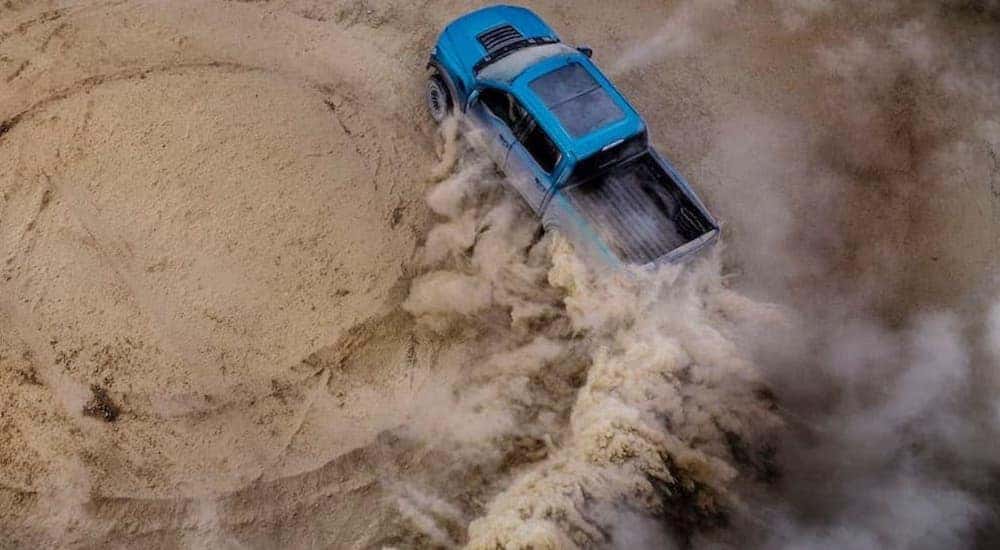 Handling and Suspension
In an effort to beef up suspension and beat out the competition, Ford got rid of the old leaf springs and replaced them with a five-link coil spring suspension inspired by Baja trophy trucks. It might not seem like much, but it is really a big deal. You see, leaf springs tend to limit a truck's suspension articulation. In a nutshell, leaf springs give the driver less control over the truck. The new suspension also helps keep the axle in the right place and not moving back and forth, improving the Raptor's stability at high rates of speed. Lastly, the new system enables much greater suspension travel. Even with the old leaf system, the Raptor offered class-leading suspension travel, but the new system beats that.
Moving on to the shock absorbers, standard shocks are usually made from steel, which is cost-effective but can cause problems. Steel insulates heat, which is something you want to avoid when crawling over rocks or flying over sand dunes. Instead, the Raptor enjoys FOX Racing Shocks, which are made from aluminum and designed specifically for off-road conditions. These shocks are designed to absorb greater forces, the kind you encounter when taking your Raptor on mountain trials and other similar conditions.
The Raptor also features independent front suspension, which allows each wheel on the front axle to move independently. The softer springing action improves steering and keeps your wheels better bonded to the surface. It also improves handling and gives you a better ride in terms of comfort.
Perhaps most impressive are the tires you get on the 2022 Raptor. There is now a 37-inch tire option that you should seriously consider, especially if you want to take full advantage of the Raptor's off-road prowess. The 37-inch tires will give you just over 13 inches of ground clearance, which will allow you to go over obstacles on the road and trails as opposed to going around them, which is a lot more fun. In terms of the competition, these 37-inch tires are the largest ever to be utilized on a production light-duty truck.
Even More Performance Goodies
Taking a closer look at the all-new Ford Raptor, you will notice that there are side vents on top of the fenders. These aren't just for aesthetic purposes; though they do look great, they serve a purpose, to keep things cooler in the engine compartment. There is even a new heat extractor on the hood to perform the same purpose. There are also front and engine heavy-duty skid plates; Ford understands that the underbody of your truck is susceptible to damage, especially if you are driving in off-road conditions.
One might not assume that safety features enhance performance, but they do. AdvanceTrac with Roll Stability Control improves the control you have over your Raptor. This is especially critical when the road surface is icy, wet, or if you are driving on loose gravel. This system also increases your stopping power, handling, and stability. The system offers advanced protection from rollovers by monitoring your Raptor's body roll rate and angle, and it will take immediate action to apply brakes and reduce engine power to correct the situation. Ford also offers Curve Control on the Raptor as a standard feature. Curve Control is designed to help you maintain control of the truck should you take a curve too quickly.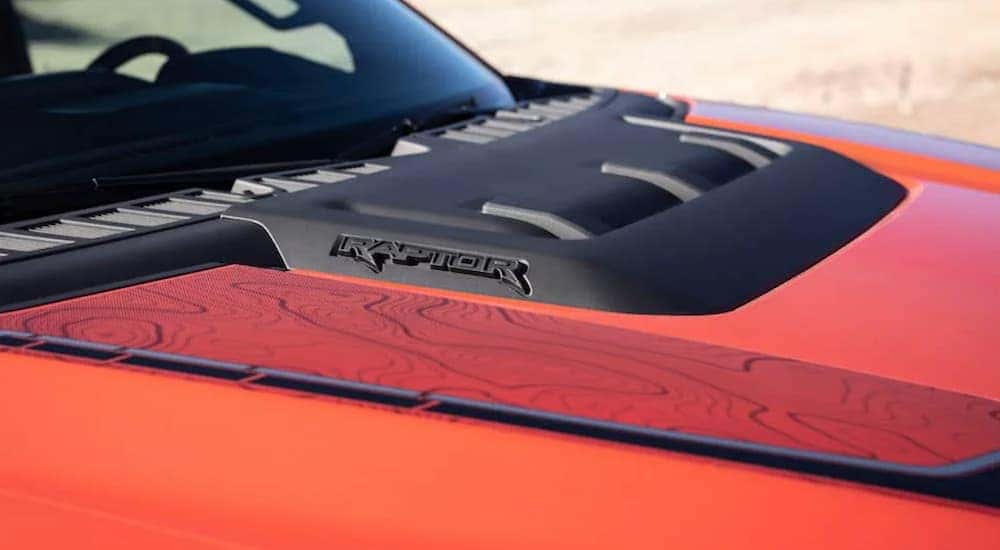 Come and Get Your Raptor Today
We have a vision here at Town and Country Ford, and it is the cornerstone of our success. You see, we treat our customers, from the second they enter our showroom, just like family. We deal with our customers openly, honestly, and with the utmost respect. In order for us to be a successful dealership, we rely on repeat business; we want our customers, like you, to come back again and again. We boast a strong and committed team with many years of satisfying our customers' needs.
We also understand that it is essential to maintain an impressive inventory of quality models. We are quite confident that no matter what type of vehicle you are in the market for, we have something perfect for you. We also offer you the best financing options; our team of financial professionals works diligently to find the right loan for your needs and budget. Buying a new Ford F-150 Raptor or any other Ford model is exciting and will be a great experience when you let us help you. Stop by Town and Country Ford today, and let us help your drive home in your dream Ford model.